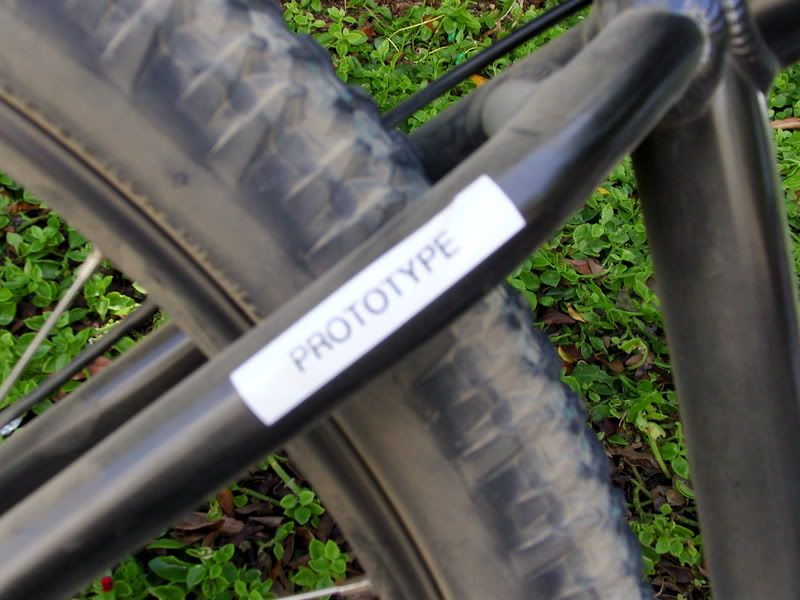 Admittedly, one of the things I love the most about by job is seeing ideas come full circle into product...and being able to have first crack at putting prototypes through their paces. It's pretty cool.
We've had a ton of success with our line of Mary XC and Mary SS 29er mountain bikes. The price, look, colors, and spec on these bikes are dialed and people love 'em. They aren't expensive (relatively speaking, of course), but they aren't cheap either so we had a few requests for a down-spec'd cheaper version of the Mary bikes down in the 5 to 6 bill range.
So away we went to accomplish such a feat. The current Mary frames are made of crmo steel and are built in a really high-end factory in Taiwan, so they are pretty expensive. In order to bring the pricing down on these new bikes, crmo was out of the question so these bikes would have to be alloy.
MTB Product Manager Pat Crosby whipped up some drawings based on the same geometry as the Mary frames and voila! Just a few months later, we've got prototypes. Pat wasted no time in getting these babies built up so we could see how they rode. In fact, mine was built and ridden at the local trails all within about 3 hours of the box hitting the warehouse floor. Hey, that's how we roll here at Haro. We don't mess around when it comes to brining YOU cool product.
How'd it ride? Awesome. It's alloy, so it doesn't have that lively crmo ride, but it's lighter and stiffer, that's for sure.
Does this bike have a name? We're leaning towards Ally; she'll be like Mary's little sister. We're hoping to have these bikes dialed and ready for sale in the spring.
Pictures? Of course I have pictures. Just remember...this is just a prototype and won't come spec'd as shown.
Enjoy!